Bruce Campbell says "Movies that are easy to make are hard to watch."

Maybe so, but this is the most fun I've had taping a podcast AND it's damn good listening.

Comedian/long-time friend Liam McEneaney hosts a conversation with TV's Frank (Frank Conniff of Mystery Science Theater 3000 fame), Musician Cat Popper and me.

Listen to the episode HERE
Liam's regular podcast, titled TELL YOUR FRIENDS, is a mix of interviews and comedy and storytelling. The concept of TOP 3 is simple: Liam and his guests name their top 3 favorites in a given area.

Topics include Top 3 Favorite Stephen King works (Non-Novels)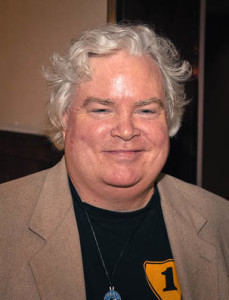 Top 3 Science-Fiction TV shows

Top 3 Bassists

Plus some nice tangents about houseboat owners in New York City and a personal anecdote about Duke Ellington.
Listen to it all right HERE

***
RELATED LINKS:

If you like this format, catch up and hear the previous two "TOP 3" editions of TELL YOUR FRIENDS podcast, where we cover everything from Top 3 comedy writers, Top 3 TV shows (pre-1980), Top 3 comedy teams, and much more.

Listen to the first time we did a TOP 3

and then catch up with the second time we did it
IMPORTANT PLUG:
Liam's recording is his next album on Sunday January 10th (2016) at the Bell House in Brooklyn.
Here's a link for tickets. (Just 8 bucks if you order now.)
The event is hosted by the very funny Rob Paravonian, with stand-up by SNL's Colin Jost and WFMU's Dave Hill.
Plus, I'll be in the audience.
***

Oh, and I'll also be at THIS show on December 3rd at Nitehawk Cinema.